Hey everyone!!!
>>The Vinyl Figure campaign is here!<<
We need to reach 27k to send the two Beleths to production - and then there are stretch goals to unlock Amdusias and Orobas!
On Limited Run, you can select as many tiers as you want, and they each go in your cart - unlike Kickstarter, where you can only select one tier.
White Beleth
Red Beleth
You also can order blank ones! And besides that, there are a couple of limited edition (100pc) color choices for both Beleths: Trick or Treat White Beleth, and Cotton Candy Red Beleth. They each come with a special print. Here are the mock-ups!
Trick or Treat White Beleth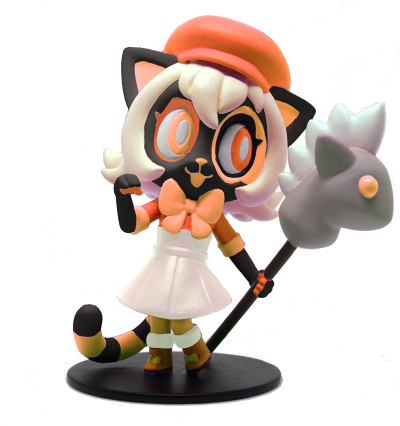 Cotton Candy Red Beleth
The highest tier will contain a 20" x 30" special Beleths print that I'll be painting, and all of the current Beleth figures, with everything signed by me.

Anyway, that's all for now! Thank you everyone - I hope you enjoyed the video, and let's do our best to meet the goal! :D

—glitchedpuppet