Latest pages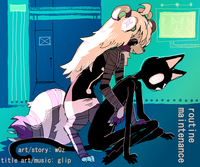 3 days ago · in Eastar Islands: Talsam
hey everyone! been a while. i've been mostly posting to my patreon's discord channels lately, so if you want to find me, please head to the Patreon and send a message for an invite link to the servers if you can't find the one in the recent posts:
anyway! this is an update by w0z/alt w0z twitter - CW: for self-harm / harm / sexual assault feelings
—glitchedpuppet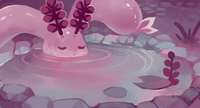 Apr 24, '20 · in Games
"Cherry Kisses — Now on Steam!"
Hey, our game Cherry Kisses is now on Steam! Play as Cerise and try to keep over a dozen other familiar faces happy, often by having sex with them. Satisfying everyone is a bit of a puzzle, but there are no bad endings — hopefully you'll get a satisfying little story no matter what you do.
This version has some more art than the original jam version (and it's all full-resolution), a new encounter, more hints, a gallery, character bios, expanded secrets, and of course Steam achievements. We're also considering a patch in the near future that'll expand the game a bit further. …
—eevee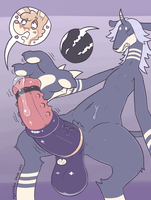 Apr 13, '20 · in Pinups
hey hey, here's a story by opa-opa (SFW), and an illustration by me, eevee (NSFW)!
content warnings: cock tf, orgasm denial, mind stuff
---
Quill groaned, soft and low. The ache wasn't going away. If anything, it was getting more insistent more by the minute. Every time he thought he might be able to relax and let the urge pass, there was a new surge, just a little more tempting than the last one.
He stared down at himself. …
—eevee